Ever crave something chocolatey when you are super hungry? Well, a chocolate mug cake is the right way to go. Let's get started.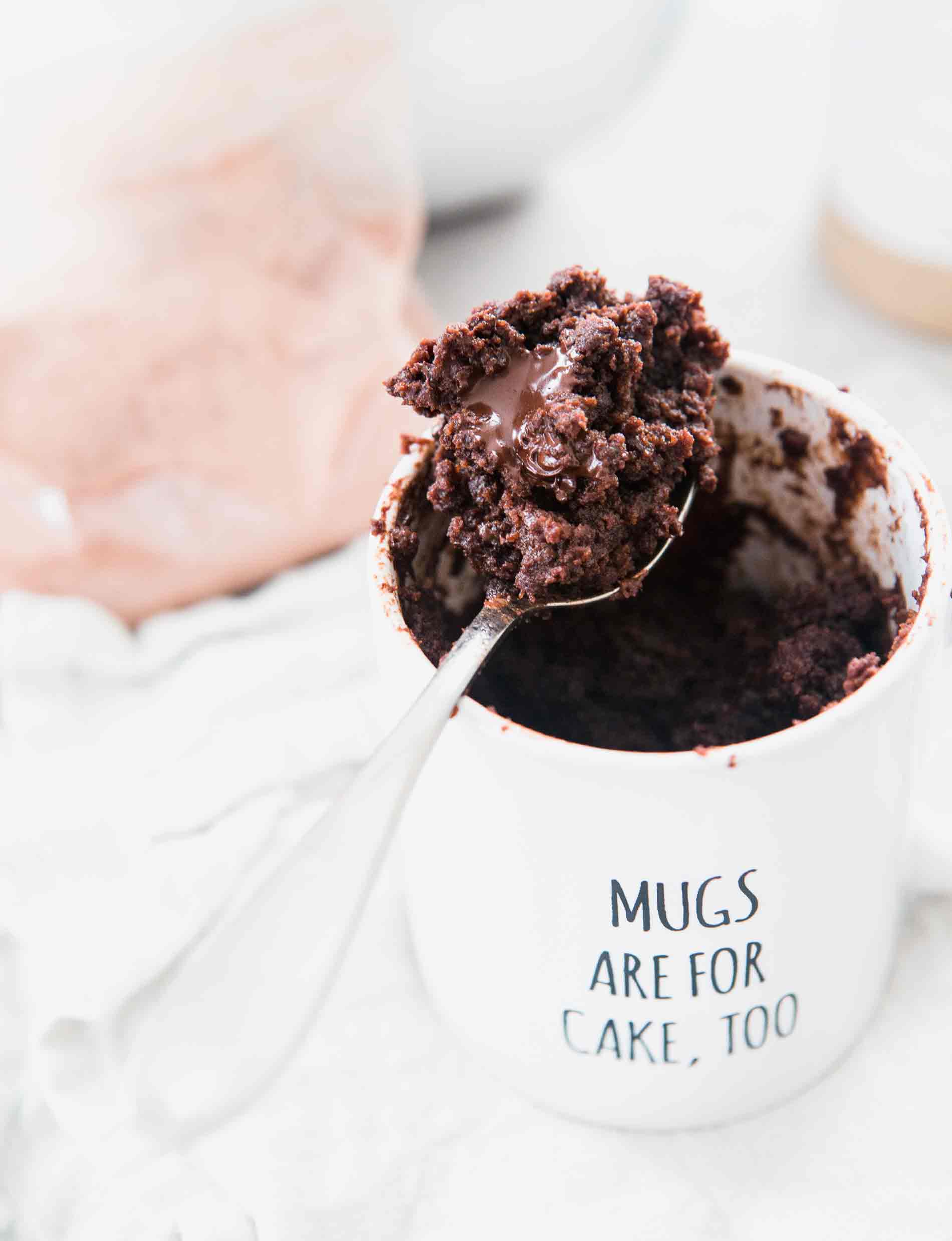 Ingredients:
1/4 cup of All-Purpose flour
3 tablespoons of Powdered or Granulated sugar
1/4 teaspoon of Vanilla Extract
1 Egg
2 tablespoons of Unsweetened Cocoa Powder
Chocolate Chips (Optional)
1/4 cup of Milk
1/4 teaspoon of Baking Powder
3-4 Strawberries
Whipped Cream (Optional)
Chocolate Syrup (Optional)
Instructions
Step 1: Start by mixing flour, sugar, salt, and baking soda inside a microwave safe cup. (You can choose any size cup depending on how big you want your mug cake to be.)
Step 2: Pour some milk and stir. (You can use fat free milk or almond milk), (optional-you can use canola oil and water if you want)
Step 3: Add a few drops of vanilla extract
Step 4: Cook in the microwave for about 1 minute until the middle starts rising up
Step 5: Poke with a toothpick and see if it comes out clean.
Step 6: While letting it cool put some strawberries on the stove (on low flame) or microwave for 50 seconds. Add a little bit of sugar until sweet enough.
Step 7: Fill your chocolate mug cake with the strawberry filling. To fill it up with your surprise cut a hole inside the cake and fill it with strawberries. If you want you can put some whipped cream and chocolate syrup on top for fun. Enjoy!
Tell us in the comments if you tried this recipe at home and how it turned out.
Did You Know?
40 to 50 million people worldwide depend on cocoa for their living.
Sources