Once again I'm back at it with Pokemon! There are four new games that have/will be released. In this blog post, I'll be telling you about them.
New Pokemon Snap
The New Pokemon Snap! is a remade game from the original version on the Nintendo 3DS. The game is available to buy now! In this game, you travel to an island to research on the Illumina phenomenon. This is when a Pokemon starts to glow and looks like this:
You can obtain illumina balls which you can throw at a Pokemon that makes them glow. You also take pictures at Pokemon while you are on the course. The game features Pokemon from Gen 8, being the only current game to do that after Sword and Shield. It is available on the Nintendo Switch.
---
Pokemon Brilliant Diamond and Shining Pearl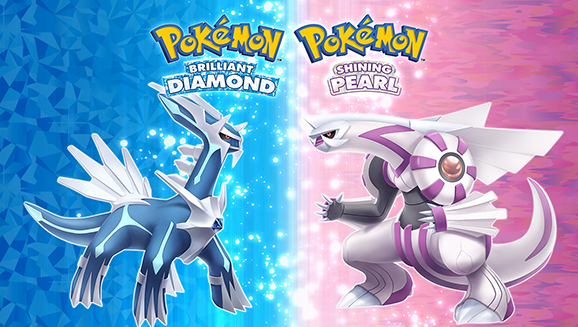 These two new games are not out yet, but they will release on November 19, 2021. These games are based off the Pokemon Diamond and Pokemon Pearl games from the Gameboy consoles. It takes place in the Sinnoh region meaning that it has the Sinnoh starters. Those being Piplup, Chimchar and Turtwig.
In these games the main legendary Pokemon (like in all games in the franchise) is Dialga in Brilliant Diamond, and Palkia In Shining Pearl. These two are very strong and powerful if you obtain them.
---
Pokemon Legends: Arceus
The last game in the list is the fan favorite Pokemon Legends: Arceus. This game is not out yet, but will release on January 28, 2022. It is not based off of any other games in the franchise and is the only game that you can actually catch the God pokemon Arceus in. If you didn't know, Arceus is the god of all Pokemon and is very powerful, as it can completely control Pokemon. In this game they use steam powered Pokeballs which look like this:
In this game, the starters are Cyndaquill, Oshawott and Rowlet, all of which come from different regions!
---
Thanks for reading this blog post! Tell me if you like any of these games in the comments down below. Make sure to subscribe if you haven't already!