This recipe packs a punch of flavor as the perfect early-fall comfort food.
---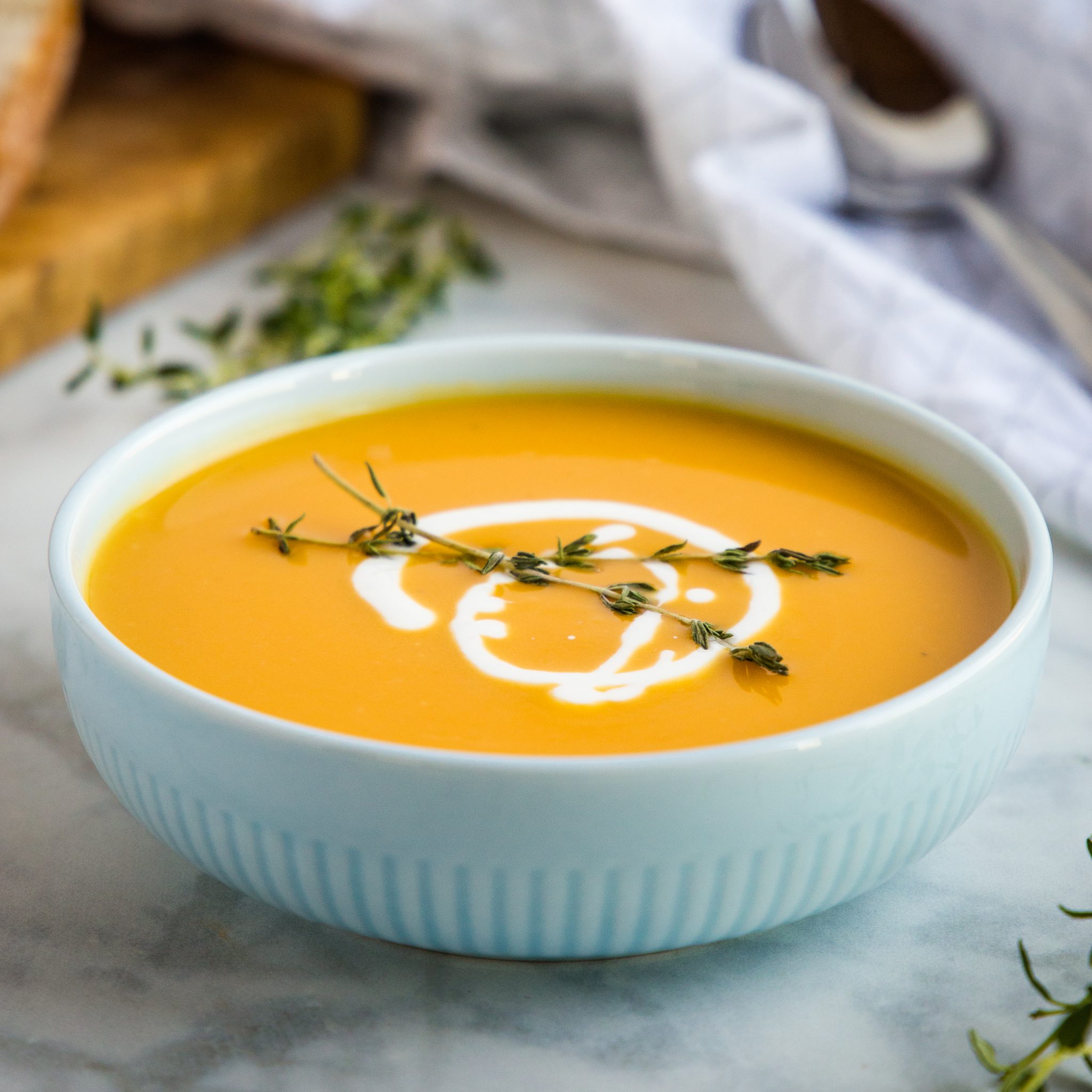 Ingredients
2 tablespoons extra virgin olive oil
1 large yellow onion chopped
1/2 teaspoon sea salt
1-3 pounds butternut squash, peeled, seeded, and cubed
3 garlic cloves- chopped
1 tablespoon chopped fresh sage
1/2 tablespoon minced fresh rosemary
1 teaspoon grated fresh ginger
3 to 4 cups vegetable broth
Freshly ground black pepper
Step 1: Heat oil in a pot over medium heat. Add onions, salt, and fresh pepper and sauté for 5 minutes. Put the squash in the pan and cook until it becomes soft, or about 8-10 minutes.
Step 2: Place the garlic, rosemary, sage, and ginger. Stir for 30 seconds to a minute until aromatic, then put 3 cups of the broth. Boil it and covert then bring down to a simmer. Cook until the squash becomes tender for 20-30 minutes.
Step 3: Cool and pour the soup into a blender and blend until smooth. If too thick, add a cup of broth and then blend again. Season if desired with bread, pepitas (pumpkin seeds), and parsley.
---
Fun Fact: There are over 100 varieties of squash that can be categorized into winter or summer squash!

We hope you enjoy this easy fall recipe. Tell us down below if you made it and how it was. See you next month!
---