Do you ever crave something warm and nostalgic? Well, this quick 30-minute recipe will satisfy your hunger.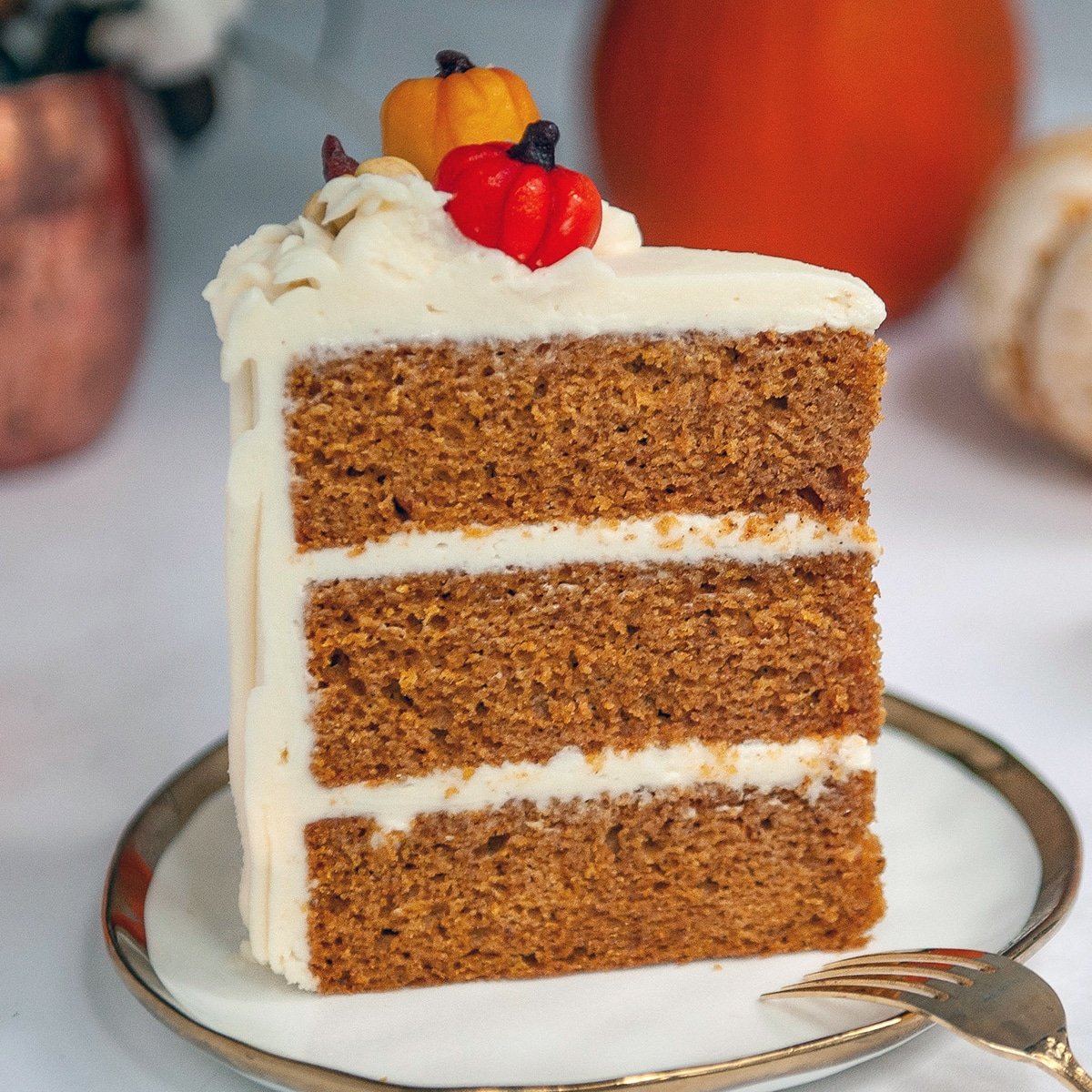 Ingredients
2 cups all-purpose flour
2 teaspoons of baking powder
1 teaspoon of baking soda
A teaspoon of salt
1 and a ½ teaspoon of ground cinnamon
2 teaspoons of pumpkin pie spice
1 cup of vegetable oil
4 large eggs
1 cup white or brown sugar
½ cup of granulated sugar
A can of pumpkin puree
1 ½ teaspoons of vanilla extract
Cream Cheese frosting
8 ounces of softened cream cheese
½ cup of unsalted butter softened
3 cups of confectioners' sugar (add extra ¼ cup if needed)
A teaspoon of vanilla extract
⅛ teaspoon salt
---
Instructions
Step 1: Preheat the oven to 350 degrees and grease a 9 x 13 inch pan.
Step 2: Add the flour, baking soda, baking powder, salt, cinnamon, and pumpkin pie spice in a large bowl. Leave this mixture aside. Add the eggs, oil, brown or white sugar, granulated sugar, pumpkin, and vanilla extract until a liquid mixture forms. Mix the wet ingredients into the dry ones for a thick batter.
---
Related
---
Step 3: Spread the batter in the pan. Bake for 30 to 60 minutes. Keep a close eye on the cake. Poke a toothpick in the center, and, if it comes out clean, the cake is baked.
Step 4: Take the cake out of the oven and let cool in the fridge for about 45 minutes.
Step 5: To make the frosting, use a stand or handheld mixer and add the cream cheese with butter on high speed until soft and creamy. Add the confectioner's sugar, vanilla, and salt. If you want a thicker frosting, add the extra ¼ cup of sugar.
Step 6: Spread the frosting on the cooled pumpkin cake and serve. (You may refrigerate the cake for up to 5 days.)
Enjoy!
---
Fun Facts:
The word 'pumpkin' comes from the Greek word, pepon, which means a "large melon."
The earliest-known "pumpkin spice" reference dates back to a British recipe from 1675 with pepper, cloves, nutmeg, and cinnamon!
---
Original Recipe from Sally's Baking Addiction
---
How did you enjoy the recipe? Leave and like on this post if you enjoyed this amazing cake recipe. Credit to Sally's Baking Addiction for the original recipe.